Register
PSU Elite Camps - Lluis Cortes Camp // July 11 - 15 // LIU Soccer
MonTueWedThuFriSatSun 8:00am to 12:30pm
Camper Fees

Regular

$450.00

+ Transaction Fee
PSU ELITE CAMPS - Lluis Cortes Camp
THE BEST GIRLS SOCCER CAMP IN AMERICA - RIGHT HERE IN BROOKLYN!
A message from Lluis:
This July, we are incredibly lucky to have Lluis Cortes join us and host a camp exclusively for girls right here in Brooklyn!
Lluis hails from Spain, and was named the 2020/21 UEFA Women's Coach of the Year after winning the treble with Barcelona Femeni. He currently serves as the head coach of the Ukrainian women's national team, and is extremely excited to share his championship tactics and training techniques with our incredible Brooklyn soccer community!
Join us this July 11 - 15 at LIU Athletic Center for the BEST girls soccer camp in America this summer - right here in Brooklyn!
DAILY SCHEDULE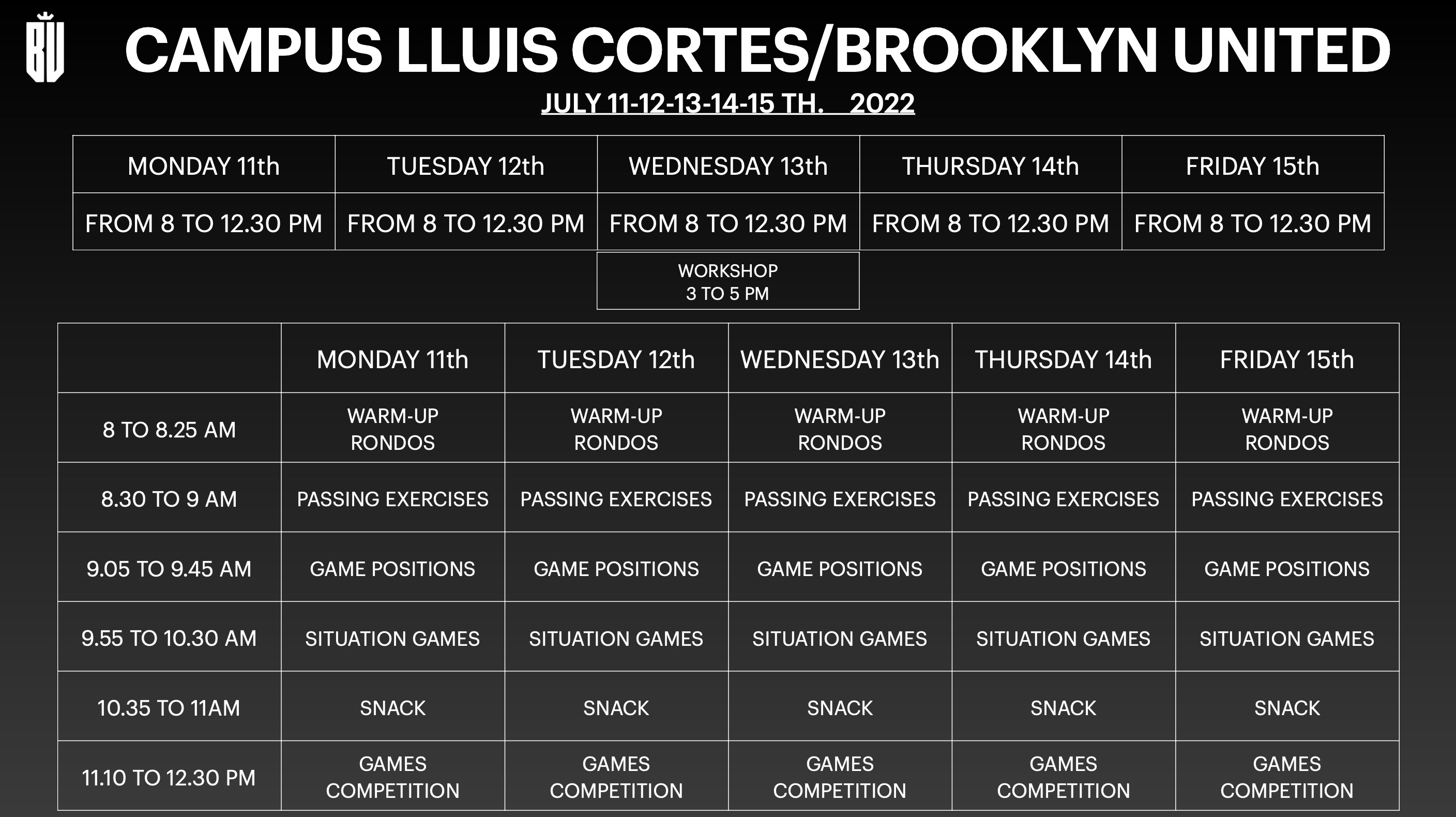 For an inside look at all things PSU, check out our Instagram page : @Parkslopeunited